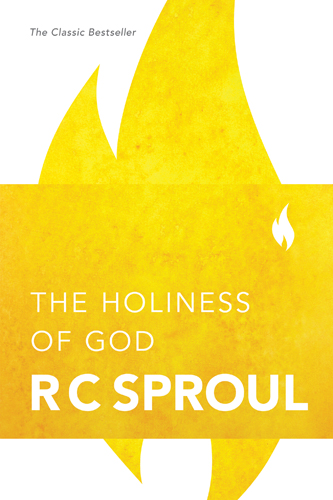 The Holiness of God
by R.C. Sproul is a classic in Reformed devotional literature. I would heartily recommend this work to all thoughtful Christians who are pursuing the glory of God.
The purpose of this work is to reignite a passion for worship and service of God fueled by a love for His full majesty and divine worth. In this book, Sproul masterfully shakes the reader out of his complacency by reminding him of God's utter power, absolute Lordship, and incomparable purity.
In each chapter, Sproul smashes the brittle world of generic evangelicalism with the hammer of biblical authority. When much of the evangelical world is trying desperately to cast God as either an unimposing grandfatherly figure, a divine butler waiting to assist needy persons, or a motivational guru intent on building our self esteem, Sproul has instead reminded us that such flippancy is entirely inappropriate to Biblical worship.
In chapter after chapter, Sproul sets out to prove that "the Lord your God is a consuming fire, a jealous God" (Deuteronomy 4:24, cf. Hebrews 12:29) and is still the same God who struck down Uzzah for touching the ark (2 Samuel 6:7), and Nadab and Abihu for offering strange fire (Leviticus 10).
Of course, Sproul does not want to create unmitigated fear in the believer's heart, but rather to reveal the ultimate reason why Christ had to die on the cross as an atoning propitiation for our sins:
God's holiness demanded the cross since sin is "cosmic treason" against His authority, Lordship, and purity.
Sproul's chapter on Martin Luther's insanity is particularly masterful. Here, he shows how "insane" Luther really was: he saw the holiness of God and his own frailty in comparison more clearly than most. Sproul intends to show that what appears to be mental brokenness on the part of the great German Reformer was actually his ability to retain a far more accurate spiritual perception of the transcendence of God.
Thankfully, Luther was driven to the cross of grace. So too should we be driven to the foot of the cross by the impending wonder of God's holiness.
Matthew Everhard is the Senior Pastor of Faith Evangelical Presbyterian Church in Brooksville, Florida. Please consider following on Twitter at @matt_everhard.